Smart Sanitary Ware SensPa from Steel Center Company at the Exhibition of ShymkentBuild 2018
Steel Center Company has been manufacturing electronic sanitary ware for over 30 years.

Steel Center has been offering electronic bidet lids and toilets to numerous customers in Russia, Kazakhstan, Belarus and Ukraine.
Many consider that a toilet room is nothing more than four walls with a faience item in the center of it. Electronics in the toilet is still perceived by many customers as something exotic. However, advanced technologies are all over every part of a modern house, including that private niche. If you want to keep up with the times and have your toilet room equipped with the up-to-date and functional comfort, we would recommend to give your priority to the quality of the products. Nowadays, the market offers a huge selection of sanitary ware, but far not all of them can impress with their unfailing performance and durability of service. Electronic toilet lids SensPa are not just another fashion accessory populated abroad, but it is a guaranteed reliability proven by 13 years of sales and thousands of happy clients. Don't save on the quality of the product and your comfort, choose SensPa!
Our vast experience allows us both to adapt our current bidets and toilets to the operating conditions in Kazakhstan and also to suggest new models which have been furnished with additional functions and new design. For more than 10 years. Since 2004, more than 75 000 satisfied clients have appreciated the products under the brand of SensPa.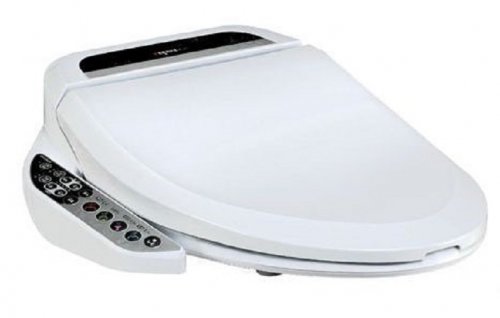 Steel Center Company provides only high-quality innovative products of the South Korean origin which have been specially adapted to the Kazakhstani operating environment taking into account local water and power characteristics. Bidet lids and toilets of SensPa will serve you for many years and give you an ultimate hygiene and comfort.
For more detailed information on the products offered by Steel Center Company, you are welcome to visit the Exhibition of ShymkentBuild 2018, which will take place on March 13-15th, in Nursat microdistrict, Astana prospect, 12, KSU "Exhibition Center".