STALFORM – formwork systems for complex objects at ShymkentBuild 2018 exhibition
«STALFORM» —is a professional team of specialists with long experience in the field of formwork systems for complex objects of special construction. Experienced managers are ready to provide the Customer with quality support during selection of a suitable formwork kit, promptly calculate the cost and arrange delivery of formwork systems to construction site.
At the heart of success there are 3 simple rules, following of which allows to justify confidence of customers:
Commitment to quality
Formwork largely determines reliability and safety of construction site, therefore «STALFORM» offers only products that have proved their high quality in practice.
The company supplies a complete range of formwork systems «MIRA» that have won confidence of builders due to their exceptional strength, flexibility and facility. All formwork, presented in STALFORM, meets strict quality and reliability standards.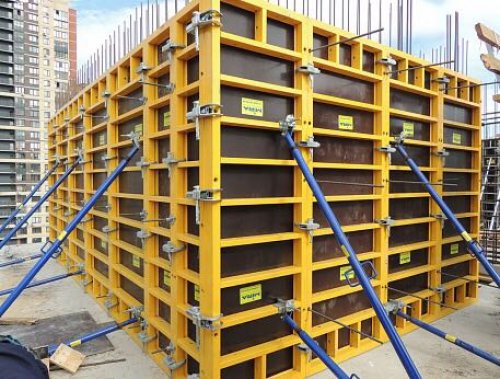 Complex service of customer
Regardless of assigned task, whether it is development of engineering solution for a complex project or organization of deliveries of standard formwork sets, «STALFORM» provides full support of Customer's project: from definition of optimal formwork system to supervision in the process of construction. Specialists are ready at any time to provide expert advice on any issues related to selection, operation, installation or dismantling of formwork.
Search for optimal solution for Customer's task
As a result of detailed discussion of the project, «STALFORM» specialists offer optimal version of formwork solution taking into account features of construction object, budget and further needs and plans of the Customer. If it is necessary, «STALFORM» technical specialists, in conjunction with engineers and designers of production site, will develop and produce individual formwork solutions for Customer's project.
Detailed information about «STALFORM» products can be found at ShymkentBuild 2018 exhibition, on March 13 - 15, microdistrict Nursat, 12 Astana av., Exhibition Center.