Nazarbayev Decided to Use the Resources of the National Fund
The President of Kazakhstan, Nursultan Nazarbayev charged to allocate up to $ 3 billion annually from the National Fund to the budget, announces the press service of Acorda.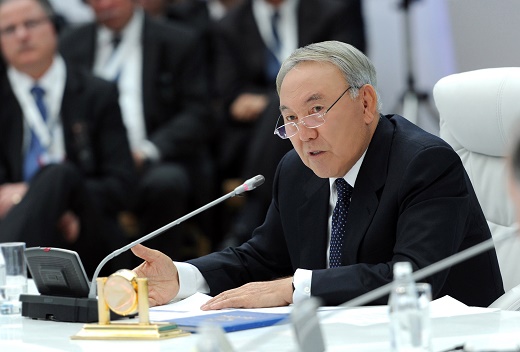 Nursultan Nazarbayev
"All these years, we have been depositing the income from the extraction of raw materials and their sale into the National Fund. The time has come to use its reserves", – Nazarbayev said.
"I charge the Government to allocate the second tranche of funds from the National Fund in the amount of 500 billion tenge", – Nazarbayev said.
"Today is the very moment when we need to use the reserves of the Fund. Kazakhstan should not repeat mistakes of other countries. The accumulated funds of the country should be redirected to improve the welfare of the country. In these circumstances I charge to allocate additional amount from the National Fund up to $ 3 billion annually, during the period of the years 2015, 2016 and 2017", – said Nazarbayev.
The President charged the Government to prepare the decision on the allocation of resources from the National Fund within a week taking into account the necessary funds of the National Budget Draft for 2015.
200 billion tenge of these funds will be directed to tackle the issues of obsolete housing and communal services, 180 billion tenge – to build the rental housing, 29 billion tenge – to reconstruct the terminal and the landing strip of the airport of Astana.
Besides, 250 billion tenge from the National Fund will be directed to the capitalization of troubled loans.
Source: NUR.KZ