Innovative finishing material at the ShymkentBuild Exhibition
TANDAU TAS material (flexible ceramic) is an innovative finishing material interesting for designers, finishers and their customers.
Tandau Tas' flexible ceramic allows simultaneously to solve the task of decorative finishing of the building and also its heat insulation. Because of its heat insulating properties, the material, based on ceramics and made of modified clay, is subject, during its high-speed thermal processing, to breakdown by induction, roasting, and formation into new construction finishing material with a bright name "flexible ceramic", possessing prominent elasticity and surface strength.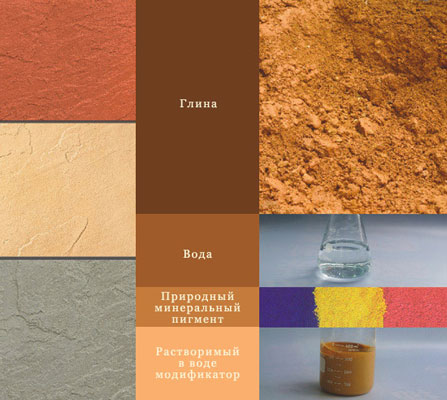 Flexible ceramic is a versatile material which can be used for finishing of various surfaces (OSB, polystyrene foam, rock wool thermal insulation, foam concrete and so on) This material can be equally used both inside the premises (flexible stone in interiors is up-to-date and creatively) and outside.
Materials which can be perfectly imitated by flexible ceramic are brick, wood, leather, and stone. Flexible ceramic is appropriate in the shop, office, hall of an administrative facility, and the kitchen of a residential house. The material does not fade in the sun, demonstrates rare resistance to temperature changes, its physical properties allow easily implement it for coating of radial surfaces such as arcs, curves, pillars.
The use of the Tandau Tas flexible ceramic may also be considered as a green energy saving technology. Flexible ceramic is entirely non-toxic and reduces heat losses.
The light weight of the flexible brick allows coating wall in imitation of brick not only with high precision but without excess weight to beams.
Its ceramic basis provides for total fire resistance and wide temperature mode not impacting the operation. For coating of facades, the resistance of the material to UV is essential, for internal works high environmental friendliness is also of importance. The substance is not toxic even when heating.
Building facades coating with the use of Tandau Tas ceramic can convert regular buildings into masterpieces. Our facades make buildings expressive, presentable and massive. Moreover, the construction coated with this material will protect walls from weather impact, improve its heating insulation properties without impacting its basement.
Visit the TANDAUNTADE's stand at the ShymkentBuild Exhibition on March 13-15.
Book your visit right now and get a ticket on the website