Composite tile, modular metal tile, aluminum, wooden and aluminum windows
DAS ERSTE HAUS Company, in German means THE FIRST HOUSE, has been working in the market of the Republic of Kazakhstan since 2012. We are engaged in repair, reconstruction, engineering of roofing and drainage systems, facades, windows, and stained glass. All materials are available in the warehouse.
We are official representatives of the Ahi Roofing New Zeland plant (composite tile Gerard) and BudMat Polish plant (modular metal tile) in Kazakhstan. We also distribute Gaf shingle tile, wooden, aluminum, wooden aluminum items from Belarus and Germany (windows, stained glass, winter gardens, and doors), modular and block parquet, heating system, and facade materials. We have our qualified teams available.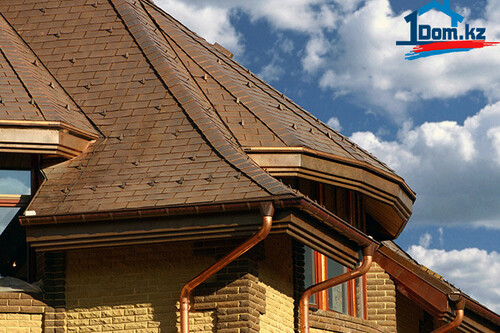 Our team's experience is more than 15 years (7 of them in the markets of Kazakhstan), over 100 facilities in Almaty and Astana. Our company's offices are situated in cities such as Shymkent, Astana, Almaty, traveling specialists are working in the territory of the whole Kazakhstan. For our customers, we always find the product entirely following their plans and individual aesthetic expectations, paying particular attention to each customer.
We invite to visit a DAS ERSTE HAUS's stand at the ShymkentBuild exhibition on March 13-15, 2019.
To visit the exhibition – get a ticket on the website