Paintwork materials from Concern Bakarassov LLP
Today, Concern Bakarassov LLP is one of the largest high-tech manufacturing enterprises in the paint industry of the republic and a modern, innovative plant producing over 100 kinds of high-quality water-based paintwork products with a capacity of up to 60 tons a day.
The plant's products quality has changed the customer's mindset and its attitude towards the domestic goods in the market of paintwork products, and Made in Kazakhstan brand is deemed as a high-quality mark.
The plant has achieved a breakthrough outwards the Republic of Kazakhstan, and it is now creating a vast and sustainable network of Concern Bakarassov's representatives in the Eurasian market.
The plant has R&D capacities and laboratory, practically participates in the implementation of the national program for industrial and innovative development of the country, and many times was awarded special Diplomas for success in creative development and production of the new generation products following all requirements of the best global trends in the paintwork products.
Concern Bakarassov will demonstrate at the ShymkentBuild Exhibition: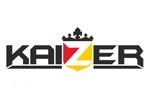 Kaizer
Luxury brand. The best raw materials and the most reliable German recipes are used for the creation of materials under this brand.
Advantages:
• Perfect quality and durability - by buying now you invest in your future.
• A wide range of materials - you will find any possible option to embody the most high-tony design of your house, office and other premises.
• Kaizer's product portfolio includes a variety of primers, water emulsions, decorative paints, and plasters. You will be able to solve all or complex tasks in one place.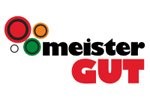 Meister GUT
Water emulsions produced under German technologies in the mid-price segment. Application range for Meister GUT's products is extensive, it includes detergents and washable water emulsions for interiors and facades. Each water emulsion has excellent coverage, whiteness and can be perfectly colored.
Advantages:
• By choosing this brand, you get high quality under acceptable prices.
• You won't need to find and purchase other brand's paints for each type of works.
• You save on material consumption when performing your works.
• If you want, you always have an opportunity to decide on color-grade of purchased product by coloring it.
• You get a guaranteed effect of whiteness.

Valik
Valik is an excellent choice for cost-effective renovation.
Valik's water emulsions are easy to apply with good surface coverage. Coatings made with Valik's products are not subject to crush and resistant to attrition.
We invite to visit a Concern Bakarassov's stand at the ShymkentBuild exhibition on March 13-15, 2019.
To visit the exhibition – get a ticket on the website