TESCO LLP presents new water-supply unit at the ShymkentBuild exhibition in March, 11-13, 2015
Wilo-SiBoost Smart Helix EXCEL water-supply unit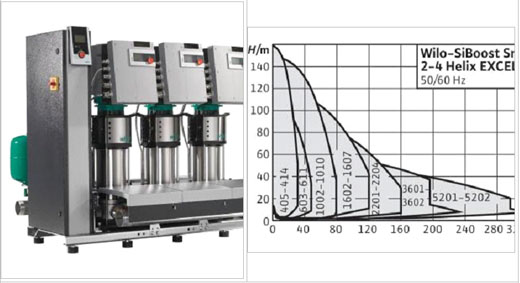 Highly efficient water-supply unit (non self-priming) ready for connection with 2 to 4 vertically arranged Helix EXCEL stainless steel high-pressure centrifugal pumps switched in parallel; each pump is equipped with an integrated air-cooled, high-efficiency frequency converter and an EC motor, including Smart Controller SCe. Valves and sensors are protected for safe and reliable installation.
You can see this unit as well as many other TESCO products at ShymkentBuild exhibition in the period of 11-13 March in the city of Shymkent.
Free invitation to the exhibition can be received here.