Toyota Fortuner. Conquers mountains and steppes.
Steppes, mountain steeps, deserts - getting on with the roads of Kazakhstan, which are as diverse as its landscape, is out of power of the most cars.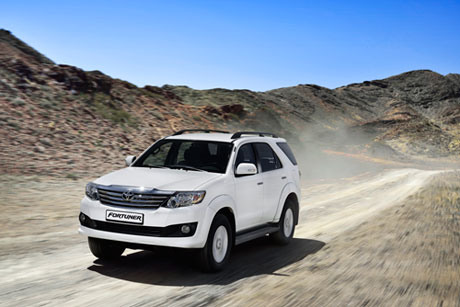 Due to its rigid frame, permanent all-wheel drive system, high ground clearance and the solid suspension Toyota Fortuner has excellent off-road capacity and feels here at home. (By the way, the suspension of this model is similar to the suspensions of Land Cruiser Prado and Land Cruiser 200.) Super reliable and durable off-road car, Toyota Fortuner responds to all the climate peculiarities of Kazakhstan and is equally good both in off-road conditions and on the city roads. That is why we have chosen to manufacture this model in our country.
We have been manufacturing Toyota Fortuner in Kazakhstan since the middle of 2014; implementation and launching of the project has taken about three years. The construction was based on the wheelbase of Toyota Hilux pick-up, which has proven its undeniable superiority over the off-roads all over the world, from the Arctic tundra to the scorching Sahara.
The Kostanay SaryarkaAvtoProm plant, where Toyota Fortuner "comes into the world",
is the first Toyota manufacturing plant in the central Asia. The enterprise is equipped with the high-technology robot-aided equipment from Japan, which has no analogues in the Kazakhstan Republic.
During the Shymkent Build exhibition you can get the detailed information about the car and even take a test-drive.