ELKON concrete batching plants in Kazakhstan: high-technology solutions for your enterprise
The Turkish brand ELKON is a highly specialized company manufacturing concrete batching units, having reputation at the international stage.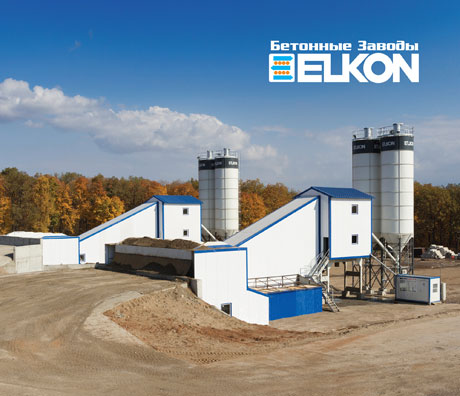 The equipment range includes Stationary, Compact and Mobile batching plants of various capacity and configuration, all season concrete mixing plants, plants for concrete products and building structures manufacture and other construction equipment.
For a long time ELKON has been occupying the position of undoubted leader in batching plant delivery to the territory of Kazakhstan, having justified Customers' expectations in terms of equipment quality. Besides the delivery of the great amount of plants for ready-mixed concrete production, the company has also proven itself as an innovator in the field of development of special equipment for various projects. Today, more than 110 units of ELKON batching plants operate in the country, including 10 plants manufacturing structural concrete for reinforced concrete elements, 8 plants for road construction, a great number of the plants are used for construction of objects of high significance in Kazakhstan.
A sign of perfect quality and reliability of ELKON brand equipment is a large number of repeated orders. The regular Kazakhstan in are such corporations as BI Group, Kazakhdorstroy, ABK Maksat, JSC Montazhspetsstroy, Concern Nayza-Kurylys LLC and other construction sector leaders.
The key factor when selecting the equipment supplier is the after-market servicing and spare parts availability - ELKON provides the highest level of these options. On its part, the company has created all the conditions for convenient operation of the plants: remote advisory services by specialists via Internet, prompt technical assistance by Russian-speaking specialists from the main office, a large spare parts warehouse and Astana office.
After the years of its development ELKON has reached such status that nowadays its name is associated with high-class equipment and does not provoke any doubt in the success of any project implementation.
The detailed information about ELKON can be received at the ShymkentBuild 2015 exhibition on 11-13 of March, in the Municipal Institution "Vystavochniy Tsentr".
Web: www.elkon.kz
e-mail: This email address is being protected from spambots. You need JavaScript enabled to view it.
Tel.: +7 717 252 60 47 / +7 701 552 60 47